Coconut Peanut Butter Power Balls
These were our first foray into the realm of "healthier" treats. We obviously love sugar—but with the help of these power balls, we've realized it's 100% possible to be 100% satisfied by refined sugar-free treats, too. These balls are sweet 'n salty, making it extra hard to not reach for a second. And the flavour combo of peanut butter and coconut is so good, we've wondered why it's not more common! Pack a few for a hike, or enjoy as a snack throughout the day.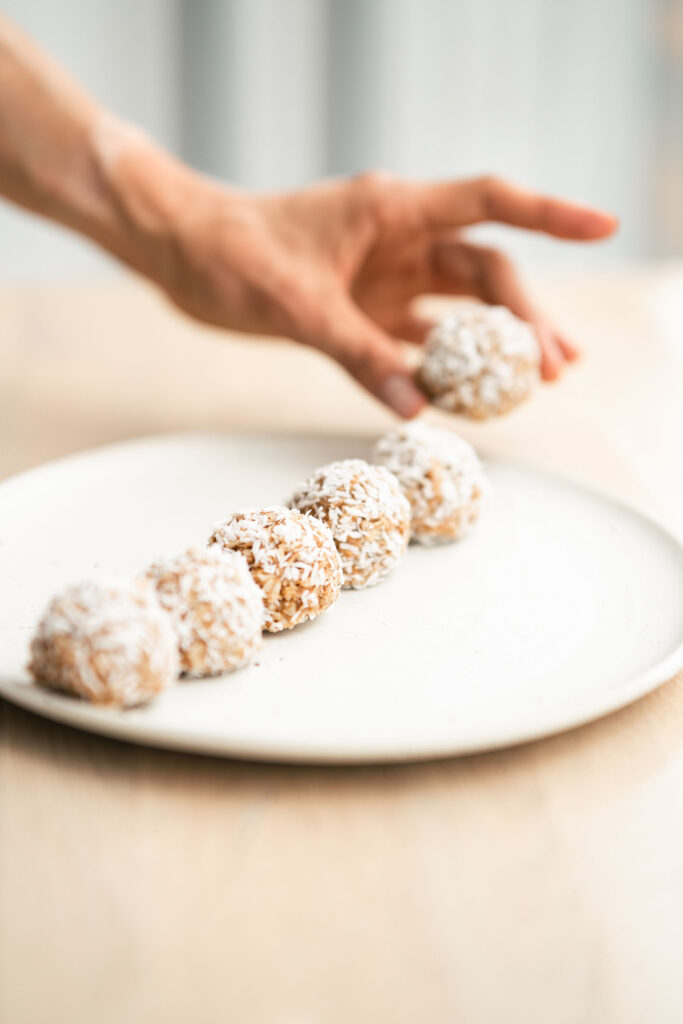 Ingredients: Gluten-free oats, coconut, peanut butter, maple syrup, vanilla, cinnamon, sea salt, coconut oil, peanuts.