Almost Gluten-Free Banana Bread
An almost gluten-free version of our original chocolate macadamia nut banana bread! We've been working on this for a while and we hope you agree it's extremely close to the original and just as delicious. This loaf is called 'almost' gluten-free because we make it alongside our other products that contain gluten — so it mostly likely contains particles of gluten, making it not celiac-friendly. The ingredients, however, do not contain gluten.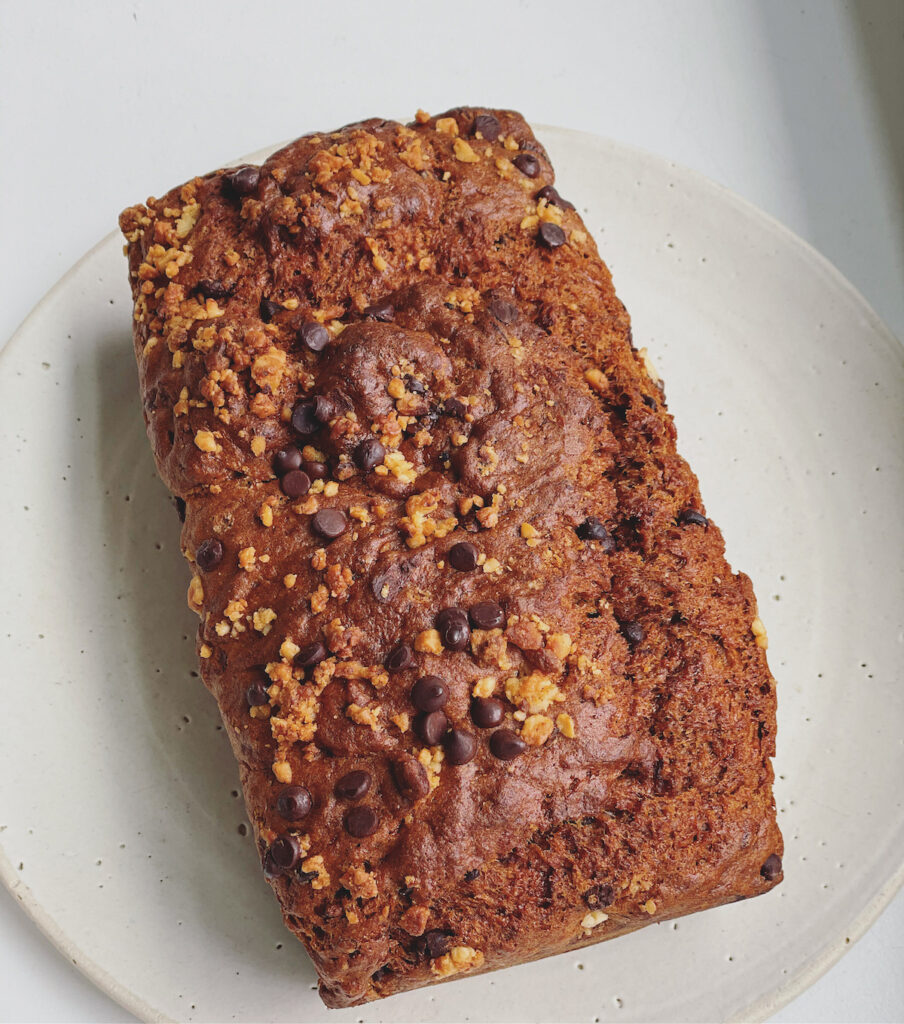 Ingredients: bananas, raw brown sugar, olive oil, oat flour, potato starch, chocolate chips (organic cane sugar, unsweetened chocolate, cocoa butter), natural vanilla extract, agar agar, psyllium husk, salt, macadamia nuts, cinnamon, baking soda, baking powder, xanthan gum. Contains nuts. Produced in a facility that contains gluten, soy, tree nuts milk, eggs.